VMWare Develops Blockchain Infra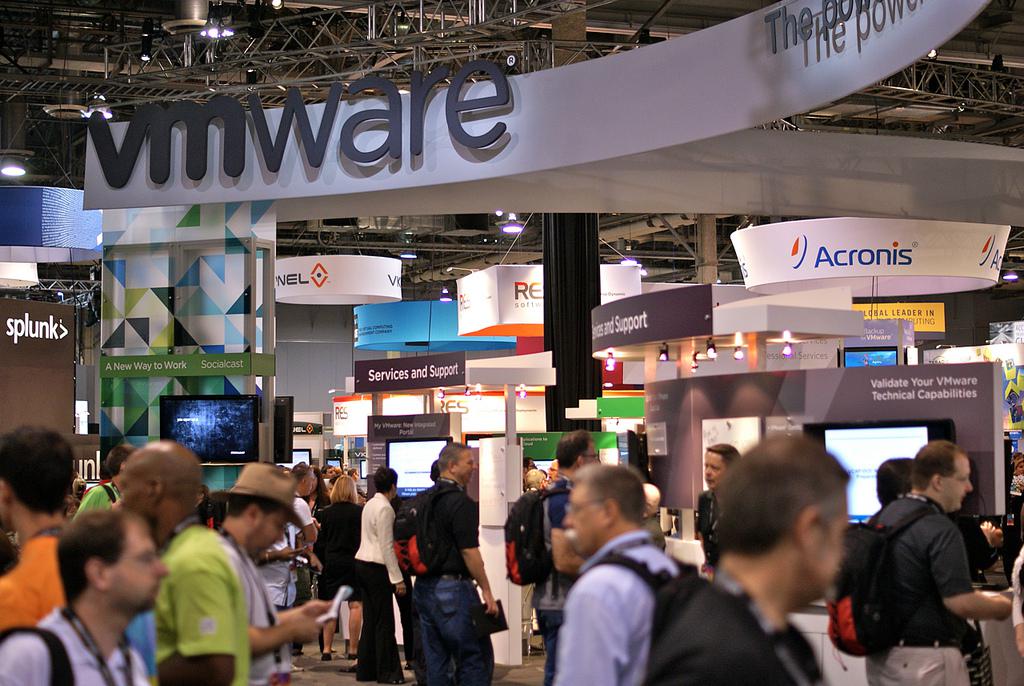 VMWare, the cloud computing and virtualization company announced on Thursday that it had developed a new open-source Blockchain system which was designed to be both scalable as well as energy efficient.
Project Concord
The new blockchain project has been named Project Concord and is focused on giving other blockchain projects a base which will take care of scaling problems. This is going to be done by altering the Byzantine Fault Tolerance algorithm that exists in most blockchain networks.
According to VMWare's senior researcher Guy Golan Gueta, the company has used a different communication procedure in its algorithm. This procedure uses new cryptographic algorithms and its code exploits "optimism to give a common-case fast-path execution". Thanks to these upgrades to the blockchain's protocols, a higher network throughput is possible.
While Project Concord's infrastructure can be used to power other blockchains and distributed ledgers, VMWare's vision is that additional elements can be built in that focus on the enterprise level, such as compliance as well as auditing capabilities, fault tolerance and security and even integration with other offerings developed by the company.
A subsidiary of Dell, VMWare has been working on the development of this project for the last two years. While some of the research work on this project was released over the last two years, this announcement is the first time that the company has revealed how much effort has gone into the final creation.
Gueta stated that Project Concord's foundation is based on years of industrial as well as academic research into distributed computing, cryptography as well as the replication of the key area, Byzantine Fault Toleration.
Other VMWare Projects
Besides the blockchain project, VMWare also revealed two other projects that the company is working on in edge computing and artificial intelligence.
The first project in edge computing, called Project Dimension, is focused on delivering VMWare's cloud offerings to the edge in the form of a managed service. This project is combining elements from the VMWare Cloud Foundation in a hyper-converged form that will be managed as well as operated by the company.
According to the VMWare Chief Executive Officer Pat Gelsinger, Project Dimension is a complete company operated, end-to-end environment that will be available on the cloud, on premises and on the edge.
The artificial intelligence project is called Project Magna, and is focused on using AI and machine learning to create self-optimizing virtual infrastructure.
The company demonstrated how the project could not just learn but also understand application behavior, and subsequently use that information to choose the perfect network frame size for better performance.