How to use Exodus Wallet – Step-by-step Guide
Exodus is a lightweight wallet that's beautiful to look at and easy to use. It handles multiple cryptocurrencies, including a select list of Ethereum tokens. It collects no user information and gives you control over your wallet keys, preserving your anonymity and security.
This guide covers everything you need to get started with Exodus, from downloading and setting up to sending, receiving, and exchanging assets.
Installing Exodus
Exodus is only available as a desktop client for 64-bit Windows, Mac and 64-bit Linux. There is no mobile app version.
Go to exodus.io and click the Download button at the top of the page.
Choose your version and wait for the download to complete.
Run the installer.
And that's it: you're ready to use Exodus!
Receiving Assets
Cryptocurrency wallets receive funds whether you're logged in or not. However, you'll need to launch Exodus to access your public wallet addresses.
Launch Exodus and click the Wallet option.
Click the currency for which you need your address.
Click Receive. Your wallet address is like your bank account and branch numbers: it's safe to share with anyone who wants to send your assets.
The buttons copy your address to the clipboard, print it out (with a QR code for easy scanning), email it, or look it up on the blockchain to verify your balance and activity.
Password and Backup
When you receive your first asset, Exodus asks you to set up security. The first step is to choose a strong password.
(image from exodus.io)
Exodus shows your 12-word "seed" – the key phrase that can restore your entire wallet if something bad happens.
Write down the seed and keep it somewhere very safe – anyone with those 12 words has access to your funds!
Exodus can also email you a "1-click Restore" email to simplify restoring your wallet.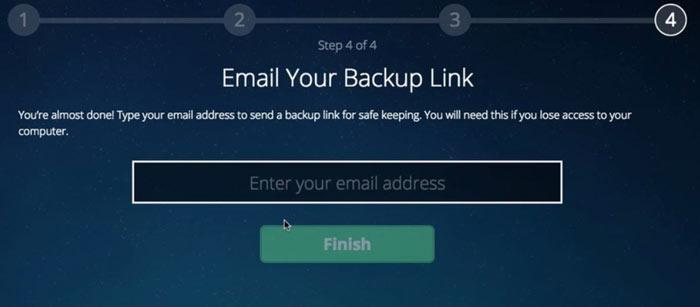 Note that this is the only time Exodus will connect your wallet address to any other personal data. Use a spare or temporary email address to maintain anonymity.
Sending Assets
Launch Exodus and select the wallet from which you wish to send.
If your wallet balance doesn't match what the blockchain says, you need to sync. Click the currency symbol above your balance and confirm a rescan.
Click Send. Enter the recipient's address and the amount to send. Check the network fees at the bottom of the pop-up.
Click Send. Exodus asks you to check the transaction and confirm.
Click Send again and your crypto is on its way!
Exchanging Assets
Exodus has a built-in crypto exchange, using ShapeShift Onboard, for easy currency swaps.
Launch Exodus and click the Exchange option.
Select your Exchange and Receive currencies at the top.
Enter an amount to exchange or use the All, Half, and Min (minimum exchange) buttons.
Click Exchange to swap your assets at the displayed rate.
Note that exchange rates change constantly, so it's worth picking a time when your Exchange asset is high and your Receive asset is low, if you can!