How to Buy Bitcoin With Paypal in 2020
In late 2014 Paypal first announced that it would accept bitcoin via Braintree, and its merchants would then allow payment via bitcoin. But ever since this announcement more than 4 years ago, it's still impossible to buy bitcoin directly via Paypal.
Looking for safe options to trade crypto? Try these brokers: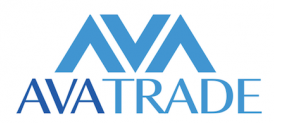 The company was created as a combined effort of financial professionals and experts in web-commerce with the goal of perfecting the online experience for retail traders.

Plus500 is a FTSE 250 listed brokerage providing online trading services in CFDs, across 2,000+ securities and multiple asset classes.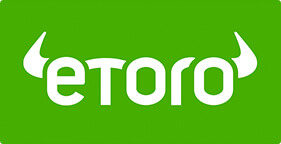 eToro is a multi-asset platform which offers CFD and non CFD products. 66% of retail investor accounts lose money when trading CFDs with this provider. You should consider whether you can afford to take the high risk of losing your money.
This is especially perplexing, giving the fact that bitcoins are accepted by major retailers such as Expedia and even enterprise-sized companies such as Dish Network and Microsoft. Not a day seems to pass without another company announcing that it too accepts bitcoin payments.
Why then, is it so complicated to buy bitcoin using Paypal? The reason is simple: Paypal payments are reversible, while Bitcoin is irreversible. In other words, if you were to buy bitcoins using Paypal and then dispute the fact that you received your bitcoins, Paypal would have no way of verifying you received them. Since in most cases of fraud the payment provider ends up eating the cost, it's no wonder Paypal has refused to give bitcoins to customers.
Despite the difficulty, we've found a few indirect ways that you can purchase bitcoins with Paypal that we will share with you in this post.
Option #1: VirWox
Of all of the methods to purchase bitcoin, VirWox has been around the longest and is the most reliable, so we begin the list with this option. VirWox is primarily a market for Second Life Lindens (SLLs), a currency in the virtual world (named after the online game "Second Life").
VirWox lets you buy SLLs to use them to purchase bitcoins. Since these are actually two separate transactions, the first from USD or EUD to SLLs, and the second from SLLs to bitcoins, you will unfortunately pay a transaction fee twice. Check out the exchange rates on any reliable site showing you the current BTC/USD or BTC/EUD rate after all of VirWox's fees.
Here's a quick 5-step guide to purchasing bitcoins on VirWox:
Go to the site: www.virwox.com and register for an account.
Add funds to your account via Paypal
Buy SLL's with either EUD or USD
Buy bitcoins with your SLLS. This process can take anywhere from 6 to 48 hours, so be patient.
Send your bitcoins to your wallet.
Localbitcoins is a safe and highly reputable bitcoin exchange platform in which you can purchase bitcoins directly from a seller. In other words, when you purchase your bitcoins you are also selecting a seller – so it pays to do this wisely (pun intended).
What should you look for when examining a seller's credibility? First, trade volume, then the number of confirmed trades, and of course, the seller's feedback score.
Localbitcoins is not a marketplace exclusively for Paypal, however. When you find your seller, you'll need to make sure that he or she accepts payments through Paypal.
Here is a quick 5-step guide to purchasing bitcoins on Localbitcoins:
Go to www.localbitcoins.com.
Enter your search parameters: the amount of bitcoin you wish to buy and from which country.
Check the sellers' credibility by examining his or her trade volume, number of confirmed trades, and feedback score.
Select a seller who accepts purchase of bitcoin with Paypal.
Enter the amount you wish to buy and click "Send trade request."
Option #3: Wirexapp
Wirex offers a card that acts like a debit card for both digital and traditional money. Using it, you can buy bitcoin almost anywhere in the world. It is also known to have comparably average fee rates.
Here's a quick 5-step guide to purchasing bitcoins with Wirex:
Go to the site www.wirex.com and order a physical/virtual debit card from Wirex.
Connect the debit card to your Paypal account and verify it. You'll need to have a minimum of at least $3.00 for Paypal to verify your card. Your account is verified when you receive a 4-digit pin for your card on Paypal.
Deposit funds to your Paypal account.
Withdraw funds from you Paypal account to your Wirex account.
Buy bitcoins with your Wirex debit card.
The downside to Wirex is that the process can take up to 10 days the first time you register. Afterwards, however, the process should be instant.
Option #4: PaxFul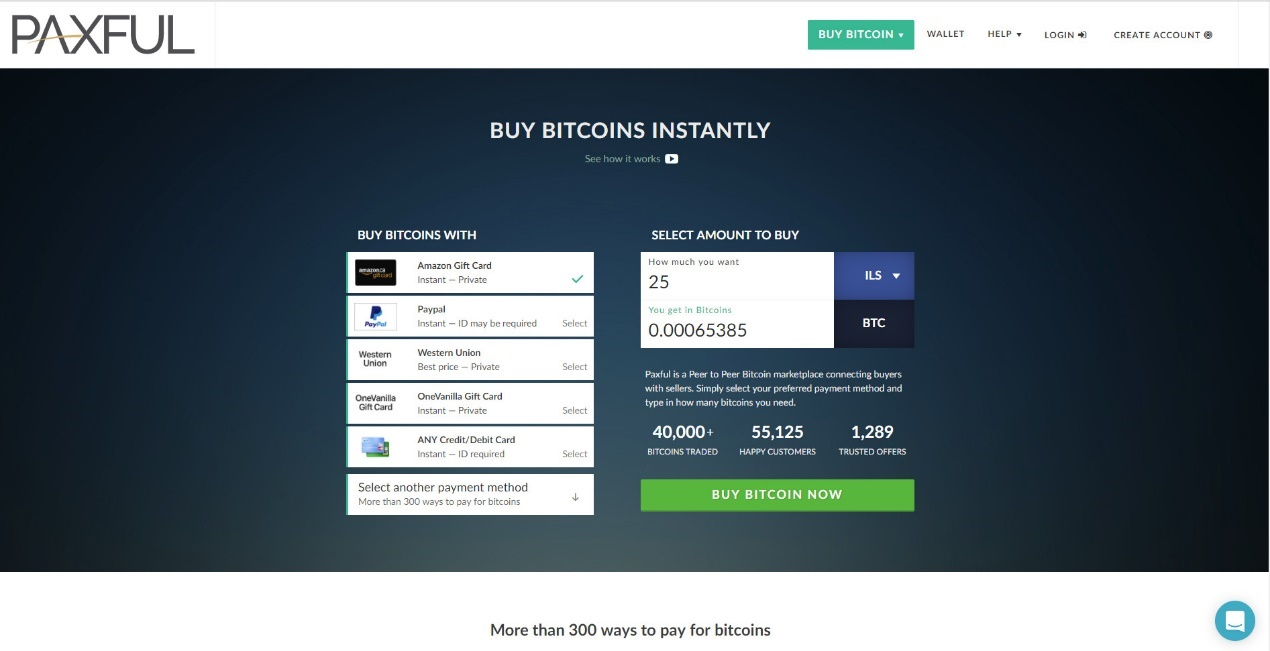 A less known marketplace for bitcoins, Paxful is simple, but not as widely accepted by the public at this point. Fees are higher than average compared to other methods of purchasing bitcoin with Paypal, but it also offers a variety of sellers from around the world.
The Paxful marketplace is more flexible in terms of what it accepts in terms of payments — anything from Skype credits and Amazon gift cards to a wide range of global currencies and cryptocurrencies.
Here is a quick 5-step guide to purchasing bitcoins on Paxful:
Go to www.paxful.com and create an account.
Select Paypal as your payment method and a desired amount.
Select your seller by either choosing one yourself or allowing Paxful to decide the best seller for you.
Finalize the deal in an online chat with the seller.
The seller's bitcoins will be sent in an escrow. Once you mark that you have paid, the bitcoins will be released into your account.
The Future of Bitcoin and Paypal
As bitcoin becomes more mainstream and accepted on more platforms, it will become much easier to purchase in general, and on Paypal specifically. John Rainey, Paypal's chief financial officer recently told the Wall Street Journal that bitcoin "has a high likelihood of success." Until Paypal allows direct purchase of the virtual currency, new marketplaces will pop up offering indirect purchase. Another exchange, UPCoin, was set to launch at the end of January 2018, but is still testing at the time of this publication. We look forward to seeing more and more options for purchasing bitcoin with Paypal as the year progresses.