How to Use Huobi Exchange: Step by Step Guide
Huobi is an admired cryptocurrency exchange that has been operating in the industry since 2013. While most of its customers are in the Asia region, given its headquarters in Singapore and offices in Japan, Korea, and other major Asian countries, customers from around the world are invited to enjoy Huobi's vast array of assets. Its unique take on new coin listings, based on a mix of community consensus and preset investment standards, make it a rewarding and potentially lucrative place to trade.
While Huobi doesn't serve grey-area regulatory jurisdictions such as the United States, and severely lacks volume for fiat currencies other than the Yuan, it's still a worthwhile venue for exposure to a healthy array of crypto assets. 
Looking for other safe options to trade crypto? Try these brokers: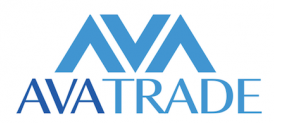 The company was created as a combined effort of financial professionals and experts in web-commerce with the goal of perfecting the online experience for retail traders.

Plus500 is a FTSE 250 listed brokerage providing online trading services in CFDs, across 2,000+ securities and multiple asset classes.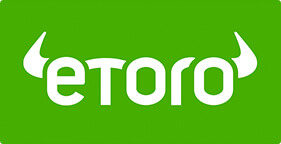 eToro is a multi-asset platform which offers CFD and non CFD products. 66% of retail investor accounts lose money when trading CFDs with this provider. You should consider whether you can afford to take the high risk of losing your money.
Opening an Account 
Signing up and creating a Huobi trading account is easy. First click on the 'Sign Up' link on the right-hand side of the home page's header (the top of the page).
You'll be asked to sign up with either a valid phone number or email address, and both require you to state your nationality. Traders from the United States are unable to join the exchange at present. After clicking on the 'Sign Up' button below the form, you'll be asked to pass a captcha, and verify the contact method you chose (phone or email) using a code that Huobi will send promptly.
After you've entered the code, you can log into Huobi as a new customer. They'll first ask you how you'd like to fund your account—by buying cryptocurrencies with fiat money or by transferring existing digital assets.
Depositing Funds
This is the screen that you'll be presented with when you first login to Huobi, after verifying your phone or email address: 
As you can see, deposits can be in the form of fiat money or cryptocurrency, using standard blockchain wallet infrastructure. Let's begin with fiat money.
Click on the box on the left side, labeled 'How to start with no digital asset?'. You'll be shown the OTC (Over the Counter) area of Huobi first. Here, you can find a seller who is offering bitcoin (BTC), Ethereum (ETH), or Tether (USDT) for fiat currencies like Chinese yuan (CNY), US dollars (USD), and Singapore dollars (SGD). You can send funds via Alipay, bank transfer, PayPal, and a few other payment methods.
After you've clicked 'OTC' in the top-left corner, you'll be taken to the Over the Counter screen which lists sellers who are currently offering their cryptocurrencies for fiat money, how much they want to sell (or buy), which coin is for sale or purchase, their profile details, which payment methods they accept, and what kind of verification requirements they tolerate. Many will require you to have verified your phone and have completed the advanced verification process as well.
There are sellers and buyers who don't require any kind of verification, but Huobi itself will guide you to pick a separate user name and password for their OTC market at the very least. The buy and sell offers you publish will appear on the OTC market list with this user name.
Transferring your own digital currencies for use on Huobi's platform is much more straightforward. Whether you began by clicking on the right-hand box labeled 'I already have digital assets' at the conclusion of your account verification…:
… or if you just clicked on 'Balances' from any Huobi page…
You'll end up here:
Pick the coin you'd like to buy, from BTC, ETH, USDT, EOS, and HT.
Click on 'Deposit' to launch a pop-up window with a QR code and its associated wallet address.
You can paste the code or scan it with your phone to send the relevant cryptocurrency to your Huobi wallet.
You can also click on 'Transfer' instead of 'Deposit' to move your cryptocurrency into your Huobi exchange account (separate from your OTC account), which lets you trade it for other cryptocurrencies listed on the exchange.
Buying Coins and Tokens
Buying coins and tokens with fiat currency through the OTC page is a basic process.
Go to the OTC page by clicking on the 'Trade Center' link on the top-left of any Huobi page.
Select an OTC trade request that's already listed and click on the 'Buy' button—after filtering the results by which currency you'd like to use, and which currency you'd like to buy. Both options appear in the menus above the list, with your own preferred fiat currency on the right and the cryptocurrency you'd like to buy on the left. Be prepared that most results will be in China, and therefore in Chinese yuan.
When you find a listing you like, clicking 'Buy' will reveal that Huobi needs more information—namely, your identity.
Clicking on 'Set up now' will launch a pop-up. Here, you'll fill out your name and the information on your ID card, as well as upload a picture of that card.
After submitting your information, Huobi will respond to your request for verification within 2 working days. Then, you'll be able to pay fiat for cryptocurrency instantly after hitting the 'Buy' button on your OTC page.
Buying coins and tokens with cryptocurrencies is much easier. First, go to the exchange page by clicking on 'Exchange' on the top of any Huobi page.
To begin buying, you should first filter the market window by the counter currency you plan on paying with. Choose USDT, BTC, ETH, or HT (Huobi Tokens) depending on what you bought or deposited to your Huobi wallet.
You can click on the row of the coin you're interested in buying, directly from the market window. Once you've chosen 'USDT' as the upper currency and then clicked the 'ETH' row (for example, if you want to pay for Ethereum with your Tether), the chart will change to reflect your selection.
You can open market and limit orders on Huobi. Select 'Market Order' in the trade box below the chart to buy instantly at market price. You can type in the amount you'd like to spend and see how much you'll get in return or use the handy slider that Huobi provides. The maker and taker fee for all currency pairs is a flat 0.20%.
Selling Coins and Tokens 
Selling coins and tokens is accomplished in the same manner as if you were buying them. If you're selling one type of coin for another, then go to the exchange and open a sell order (market or limit). If you want to sell your coins for fiat currency, you'll need to navigate to your 'Balances' page, find the currency you'd like to sell, click on 'Transfer' to move it into your OTC account, and then create an order or fulfill someone else's listing on the OTC market.
Withdrawing
Now that you're acquainted with the Huobi dashboard, it should be just as easy for you to withdraw as it is to deposit cryptocurrency. Start by clicking on 'Balances' at the top right of any page.
On the Balances page, scroll down until you identify the currency you'd like to withdraw from the list.
Click on the 'Withdraw' button to the right of the 'Deposit' button.
A pop-up will appear where you can paste the address you're withdrawing to (another blockchain wallet). Make sure that the addresses match and that you're withdrawing to a wallet that supports the coin itself.
Click on the 'Withdraw' button and wait. The blockchain will confirm your transaction shortly, and you'll see your new balance reflected in your Huobi wallet (and your other wallet) shortly thereafter.
Withdrawing fiat currency is simply a matter of moving eligible cryptocurrencies to your OTC account (by clicking on 'Transfer' on the Balances page instead of 'Deposit' or 'Withdraw') and then creating an OTC contract (or executing another user's contract). The funds you receive from selling will be directly withdrawn into the appropriate fiat account. 
Orders and History
On the Exchange page, your open and past orders are listed in two labeled boxes underneath the trade window.
Huobi Benefits
HADAX System: The HADAX exchange is a special destination where professional, highly verified traders can participate. Here, traders can vote on which low-market-capitalization coins and tokens they want to list and trade or petition the Huobi team for listing approval on the Huobi platform.
Margin Trading: It's nice to be able to leverage investment funds by trading on margin, thus magnifying the available capital for opening positions. While leverage raises the risk and reward profile of any trade, Huobi helps by including risk management tools including stop loss and take profit orders to help margin traders limit risk.
Huobi Problems
Geographical Restrictions: Major sources of cryptocurrency demand are sourced from places like the United States, where citizens are unable to become Huobi members.
Scarcity of Non-Yuan Fiat: On the OTC market, you'll rarely find any listings for buyers or sellers who desire a currency other than the Chinese Yuan.
Final Thoughts
Though Huobi has its benefits, namely the impressive HADAX exchange, array of coins, and opportunity to trade on margin, it's also a pretty basic platform for crypto-to-crypto transactions. There are interfaces out there that are easier to use, exchanges with higher leverage, and venues where it'll be easier for customers in large Western markets to deposit fiat currency. Overall, however, Huobi puts forth some unique ideas and executes them very soundly.