Siacoin (SC) Review – A Decentralized Cloud Storage Platform
| | |
| --- | --- |
| Name | Siacoin |
| Ticker | SC |
| Total Supply | 37,074,682,050 |
| Initial Price | $0.000046 |
| Category | Cloud Storage |
| Website URL | https://sia.tech/ |
| White Paper URL | https://sia.tech/sia.pdf |
Siacoin is a decentralized cloud storage platform that aims to compete with giant providers such as Amazon 3S, Dropbox, Google and Microsoft, who offer storage space that are single points of failure. As a decentralized storage platform, Siacom users rent storage from one another rather than from a centralized provider. This infrastructure enables them to offer a much more affordable solution to users than the current big players.
In the long-term future, Sia aims to become the storage layer of the internet.
Looking for safe options to trade crypto? Try these brokers: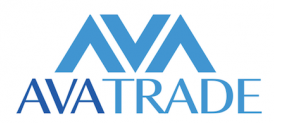 The company was created as a combined effort of financial professionals and experts in web-commerce with the goal of perfecting the online experience for retail traders.

Plus500 is a FTSE 250 listed brokerage providing online trading services in CFDs, across 2,000+ securities and multiple asset classes.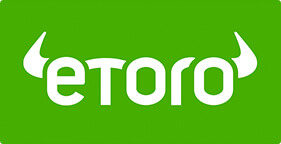 eToro is a multi-asset platform which offers CFD and non CFD products. 66% of retail investor accounts lose money when trading CFDs with this provider. You should consider whether you can afford to take the high risk of losing your money.
What Makes Siacoin Unique
Siacoin's peer-to-peer storage platform offers users the ability to have complete control over their data, rather than rely on a centralized platform which essentially owns the infrastructure and user data. Siacoin developed a cloud storage solution that does not have either a single point of failure or a single person controlling it. This means that the infrastructure will continue to exist and function in the future.
"We saw Amazon S3 go down for a couple of hours, and it nearly took out half the internet, and you couldn't download files for pretty much for the whole outage. This highlights the systemic risk with having giant providers who are single points of failure. So what we've done is we've created a cloud where you can put your files, where you can put your data, that has no failure points, that's very spread out, and there's no person who controls it. That includes us the builders. So we don't have any critical infrastructure on our network, we don't run servers that store the data, and if we shut down tomorrow, our network will continue to function as it currently does today," says co-founder David Vorick at the Token Summit panel.
Siacoin has a number of advantages compared with centralized data storage:
It is private – Sia allows you to control your encryption keys and completely own your data. This is in contrast to centralized cloud storage providers, who allow third-party access.
It is affordable – Sia costs 90% less than centralized cloud storage providers. Compare Sia's $2 per month costs with Amazon S3's at $23.
It is redundant – Sia eliminates any single point of failure by distributing file segments on nodes all over the world. This is in contrast with bigger players such as Dropbox, Google, Microsoft, and Amazon 3S.
It is open-source – As an open-source platform, it allows developers and engineers to add applications on the Sia API.
It developed a storage marketplace – Using the blockchain, Sia's created a decentralized storage marketplace that offers users the lowest possible price for cloud storage.
In contrast with other decentralized solutions, it allows the host to set the price, with the idea that the free hand of the market will determine the correct price. In addition, Siacoin also uses a file contract.
The idea for Sia began at an MIT hackathon in 2013. Co-founders David Vorick and Luke Champine saw a market for peer-to-peer cloud storage. Anyone with storage can offer it to anyone else for the price they want. Smaller startups and organizations with a smaller data center can focus on running their data centers efficiently without the traditional overhead involved.
The Sia Technology
The Sia technology works by dividing files and distributing them across the globe to avoid a single point of failure. It then encrypts these files and sends them to hosts using smart contracts. These smart contracts are then used by renters and hosts to share storage space. According to company development updates, Sia can currently store multiple terabytes of data from a single client with speeds of 100mbps while at the same time manage tens of thousands of files.
File Division and Distribution
Files are divided into 30 different segments before distributing them to hosts. The technology used to create these file segments is called Reed Solomon erasure coding, which is the same technology used in DVDs, CDs, QR codes and Blu-ray Discs. Even in an event in which 20 hosts aren't functioning, only 10 segments are necessary for a user to download his or her files.
File Encryption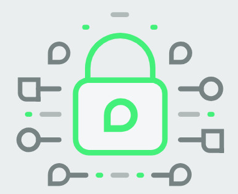 Files are encrypted before being sent to a user, enabling hosts to only store encrypted segments. Other cloud storage players do not encrypt user data, making file storage less secure. Sia uses the Twolish block cipher to encrypt file segments, making it far more lightweight on the network than encrypting entire files.
Smart Contracts
For users to rent out their storage space, they need to set up smart contracts to determine pricing and other commitments. Smart contracts enable cryptographic service level agreements that are automatic and stored on the blockchain, without the need for third-party involvement.
Paying for Cloud Storage with Siacoin
The Sia blockchain runs with Siacoin, enabling users to buy storage from hosts and making deposits on smart contracts. Since payment occurs off-chain, the network is quick and efficient. Sia renews contracts automatically before expiration. At the end of the contract, hosts must prove they are storing the renters' data with a storage proof. Storage proofs are completed using a Merkle Tree. At the end of a contract, unused coins are returned to the renter.
Siacoin Price History
Siacoin started trading in September of 2015 at an initial price of $0.000046. The coin rose to $0.09 in January of this year before falling shortly afterwards. The coin is currently on a downward trend.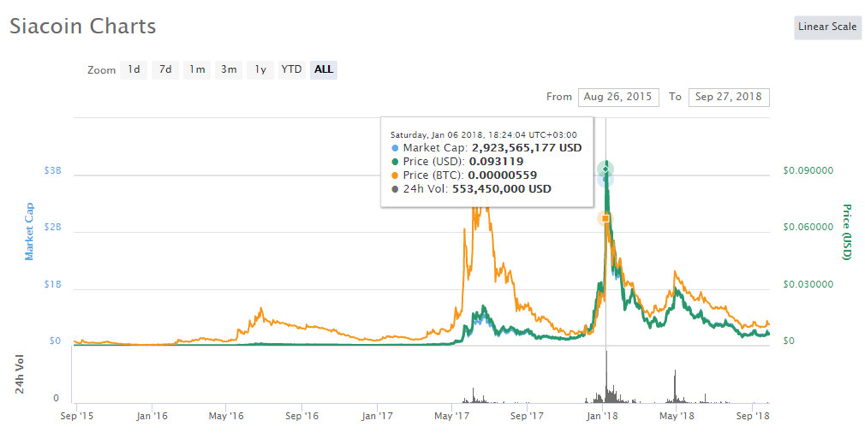 How to Purchase Siacoin
The main exchange for purchasing Siacoin is on Binance, which currently has one of the largest trading volumes of the currency at over $2.2 million. Siacoin can be traded on Bithumb for BTC, ETH or BNB.
Siacoin is also available on the following exchanges:
How to Store Siacoin
Siacoin has an official wallet which can be download by downloading the Sia software from the website and github. There are no hardware wallets that support Siacoin at this time, although the team is trying to change that.

For maximum security, only use the official Sia wallet from the website. Several fake wallets exist that steal money from users.
The Future of Siacoin
Siacoin's roadmap includes a goal to approach Amazon speeds by 2019, move to warmer storage and introduce new content distribution features. By 2020 it hopes to become a serious competitor to Amazon S3, with numerous customers switching to their decentralized storage system. The main goal of Sia is to become a platform that will be massive adopted in the future.
Would you like to know more and keep up to date with the latest project impressions from the independent crypto community? Explore Siacoin reviews on Revain platform.